Pineapple Park Neighborhod Association was formed in 1999. It is comprised of 3 smaller platted neighborhoods grouped together (Belvedere Park, Belle Vue Add. and Bonnyview Add.). By banding together as a united association, the neighbors now work together to improve the appearance, quality and safety of our area. The association was named Pineapple Park after the crop harvested in this area by early settlers. Since the pineapple is a universal symbol of welcome, stop by and see what we have to offer.

We are located south of the new City Place, Kravis Center and Downtown West Palm Beach, just east of I-95 and 6 blocks west of the intracoastal, just north of Belvedere Road and minutes from the beaches and airport.
This site supports the goals and ideas of the association and will try to convey as much information as possible. It will also list the people behind the scenes working hard to make Pineapple Park a better place for all.
Be sure to bookmark this page and check the other pages often!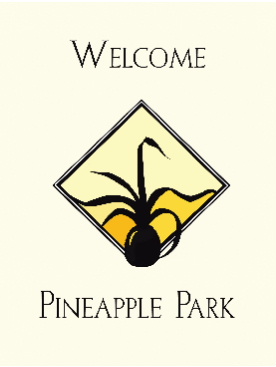 New PPNA signs for new street lights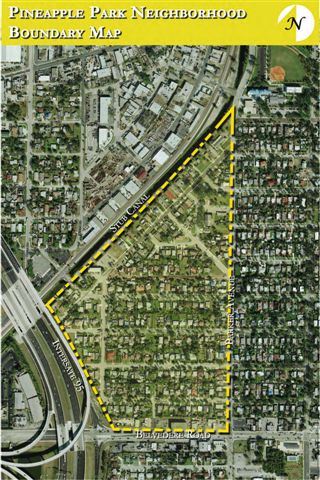 Pineapple Park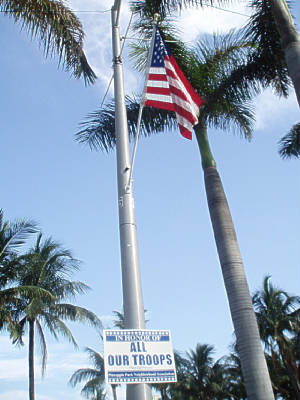 PPNA sponsored this flag July 4th on Flagler Dr.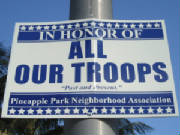 Mission Statement
To be continually dedicated to enhancing the safety, welfare and quality of life for the residents of Pineapple Park, while also making a positive impact in the city of West Palm Beach as a whole.