Just a few of many wonderful homes in Pineapple Park.
The homes in our area are typically post World War II, ranch style with scattered 1920's, 30's, and 40's Spanish, Mission and Colonial Revival style homes.

Present owners include several pioneers of the area along with many new additions of growing families and new professionals.

This oldest known home dates back to 1910 and is said to have been an original plantation home for owners of a pineapple crop in our neighborhood. Hence, our name!
Previous and New picked Houses of Season/Quarter.
1101 Sunset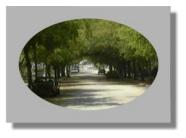 What Ardmore Road Once Looked Like, Before Hurricanes
Sun sets on newer Admore Rd pic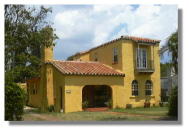 1025 Sunset