The last was a great turnout and we met many new neighbors. Many Hotdogs, Burgers and sides were served "Free of Charge" and all neighbors were invited and welcomed.

All was paid for by fund raising events done by YOUR Association, members & volunteers and/or annual dues collected. (For more on this, see the "Getting Involved" page of this site.)

This was a continuation of our annual "Meet Your Neighbors".

Special thanks to Roxanne Cicchino, Chris & Lisa Barry, Bill (Two Grill Bill) & Debbie Wilson, Ed & Cindy and Dick & Flavia Wade, for a lot of hard work to make this a success.

Well over 60 people came & went during the four hours and the first 25 families were given a Pineapple plant in a painted pot prepared by Cindy Orr.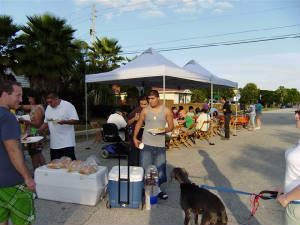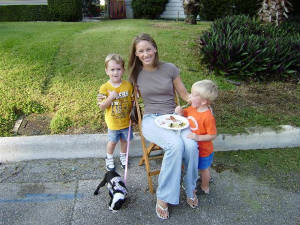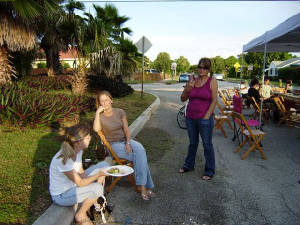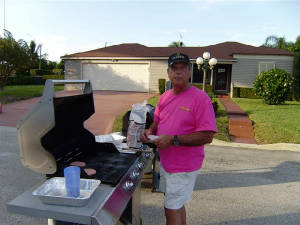 2007 Picnic Photos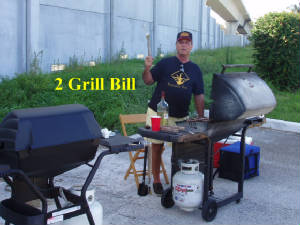 2 Grill Bill placed near firewall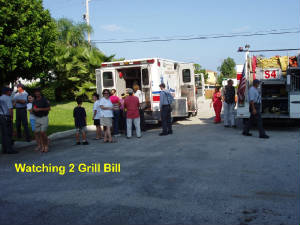 Fire Dept. Watching 2 Grill Bill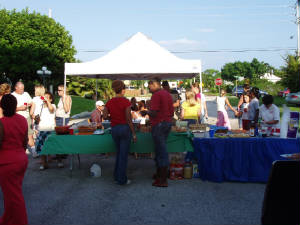 New friends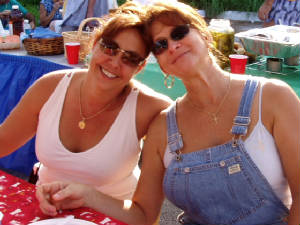 Pretty Ladys & old friends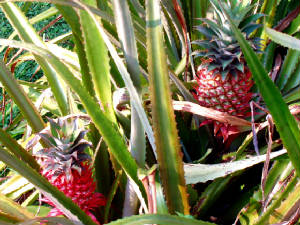 Plant & they will grow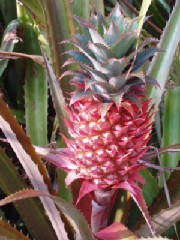 Ripe for Picken'